datafeed optimized for Monsterboard
Monster.com was founded in 1994 in the USA and has been active in the Netherlands since 1998 as Monsterboard.nl. Monsterboard has become one of the largest job sites in the Netherlands. What started as just a website with vacancies has grown into a full career platform. Because in addition to jobs, they also help people further in their career via Social Media, events and their career platform.
Monsterboard
charges you Cost-Per-Click.
Webshoptypes
Monsterboard datafeed for: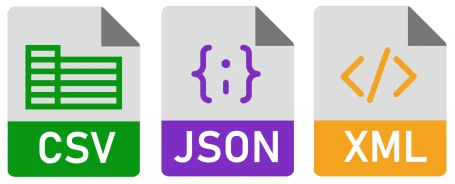 <
Monsterboard datafeed
Price: €35/feed/month

---

€100 one-time setup fee

---

Or bundle rate €25/feed/month

---

Rate up to 5,000 items

---

Subscription Conditions

---
More attention for your vacancies by advertising/promotion on
Monsterboard
.
Best possible data feed based on available data.
Extensive product filtering and transformation possibilities for delivery times, text adjustments, extra fields and other optimizations.
No adjustment of the webshop necessary.
No cooperation from web shop builder or server access required.
Delivery generally within 1 working day!
Optimized datafeeds
It is important that feeds contain correct and current article information, according to the requirements and wishes of the relevant comparison site for an optimal result. Good data feeds require automatic filtering of formatting from texts, extracting important information and passing it on separately, such as brand names, EAN codes, sizes and colors and sometimes converting article groups and color codes.
High Service realization & support
ESS analyzes your webshop and has specialized systems. We have the know-how to ensure an optimized data feed based on the article data that is available. We also monitor the daily data collection and conversions to detect problems without you noticing.
Crawling capabilities
We have direct API controls or modules for various webshop types. In case of a different webshop type or custom webshop, our Crawlers can optionally offer a solution, to collect your article data from your webshop pages & possibly combine it with source feeds.
Delivery usually 1 working day!
Data feeds are our specialty & core business: we are able to deliver most data feeds within 1 working day, so you can quickly start a new campaign!


A selection of our customers: